Archive of Past News and Announcements
---
Standard Unit Definition and Insurance
For more information, please click here to access a podcast.
---
Published on Mar 6, 2017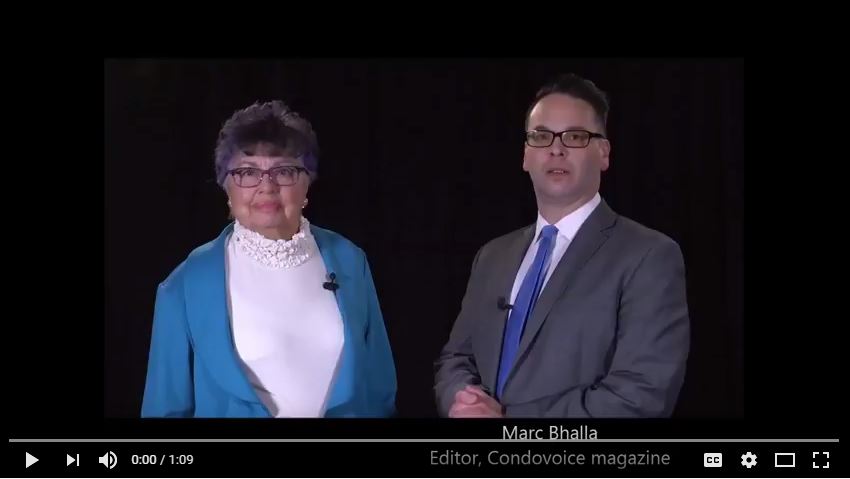 Pam, an experienced condominium director, shares her views on the importance of director education and how the Canadian Condominium Institute (CCI) helps her community.
Video 1:09
---
Canadian Condominium Annual Awards
October 29, 2016
Dave Cumming, Director of CCINL was given the Distinguished Service Award by the Canadian Condominium Institute at their Annual Awards Dinner in Collingwood, Ontario.
Newfoundland and Labrador Chapter was named Tier One Chapter of the Year at the Canadian Condominium Institute's Annual Awards Dinner in Collingwood, Ontario. Pictured: Dave Cumming, Carol Burke and Geoff Penney, representing CCI-NL.
---
Canadian Condominium Statistics
June 2016 - The Canadian Condominium Institute leads the condominium industry by providing education, information, awareness and access to expertise by and for our members. Coast to Coast… we are your condo connection!
To view the Canadian Condominium Statistics, please click here.
NL Condo Statistical Overview
May 2019 - A compilation of NL Condominium information derived from the Condominium Registry and
other public domain sources. Click here to view.
---